How Issaquah School District's New Regulations Impact Parents
Issaquah Daily received an invitation from Issaquah PTSA to a webinar this Thursday, Oct. 15, 2020 from 6:30 – 8:00 pm titled: Gender Diversity in Children: Navigating the Journey. The guest speaker is Aiden Key, and you can register for the event at the bottom of this article. The topics that will be covered are:
What does OSPI offer to WA schools to address gender inclusion? What areas still need work?
Gender identity: We'll briefly explore the scientific, social, and medical community perspectives to gain a current understanding of this concept.
Your child (or your child's close friend) says they are transgender or nonbinary – Now what?
What can/should families expect from schools regarding the support of gender diverse children?
Why the emphasis on pronouns and bathrooms and why is there debate/resistance to these changes?
Gender and sex education in schools is currently a heavily debated topic in Washington State, and led to a ballot referendum for the 2020 election to repeal Senate Bill 5395, related to sex education in school.  "Those pushing to repeal the sex-ed law say the curriculum is 'too much, too soon' for students, and parents should have more of a say in when a child learns about sexual health. Supporters of the bill believe it will help curb sexual assaults by promoting an understanding of consent with age-appropriate concepts." (Source: Tacoma News Tribune).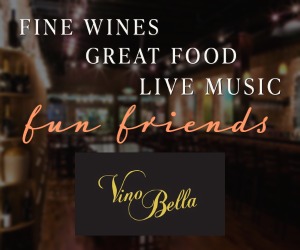 While some parents want more involvement on gender and sex education, on Sept. 28, 2020 the Issaquah School District added new regulations 3211 and 3211P that make it harder for parents to participate in decision-making regarding their children.
As cited in 3211P: "The principal or building administrator—or an appropriate, designated school employee—is encouraged to request a meeting with a transgender or gender-expansive student upon the student's enrollment in the district or in response to a currently enrolled student's change of gender expression or identity. Before contacting a student's parents, the school will consult with the student about the student's preferences regarding family involvement and honor those preferences.
As the Issaquah School District is beginning to introduce new policies for gender and sexual orientation, school district's elsewhere have lawsuits pending and are seeing these policies rescinded.
In England, previous gender policies are being rolled back and requiring more parental permission.
In Madison, Wisconsin, a Dane County Circuit Court judge temporarily suspended portions of the school district's guidance on gender identity that bar the district from enforcing parts of the guidance on transgender and non-binary students related to when and how staff can speak to a parent about a child's gender transition.
Have good intentions created unintended consequences? Concerns are mounting that there has been a rapid rise in youth transitioning, particularly amongst teen girls. Abigail Shrier, author of "Irreversible Damage: The Transgender Craze Seducing Our Daughters", goes into greater detail in this article. Shrier argues that 'peer contagion' is the cause of rapid onset gender dysphoria (ROGD), which has led to the increase in gender confusion in minors, without schools engaging the minors guardian. Here is an interview with Lisa Littman, who coined the term ROGD.
You may register in advance for Thursday's webinar here. After registering, you will receive a confirmation email containing information about joining the webinar.
###