Issaquah School Board to Deliberate Harassment, Intimidation and Bullying Case
The following note was recently published on Facebook, and being shared here as a public service. There is a gathering taking place at the Issaquah School Board district offices beginning at 4:15 pm on Thursday, June 25th.
___________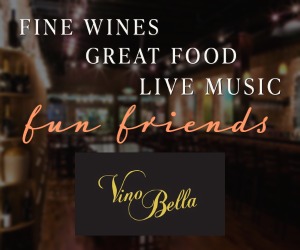 I wish this was a conversation that did NOT have to be had. My hopes for this post is to not only rally community support for my family but, to invite those who have encountered similar situations to muster up the courage to speak openly & reach out.
Many of you may recognize or personally know my son. We've been in this community the better of 2 years. My son has attended Grand Ridge since 3rd grade with some of your children. He's established healthy friendships with the children in this community. He's played Lacrosse/Football, attended Birthday parties and sleep overs with some of your children. Yet, his overall childhood experience has already shifted differently than most of your children.
My son has been the target of ongoing Harassment, Intimidation, Bullying and Racially charged verbal attacks from a Teacher at Grand Ridge for over 2 years. This post isn't intended to debate or discuss every bit of our case. This is to provide a heightened level of awareness to the community that we live in that racism in our own backyard is alive and thriving under the radar.
On 11/27/2019 my son was approached by a teacher and they engaged in dialogue. Shortly thereafter, this teacher told my son "he was going to end up in prison".
On 12/2/2019 a formal complaint was made with (Superintendent) Ron Thiele and (Civil Rights Compliance Officer) Lisa Hetchman.
On 12/18/2019 the District retained an Outside Investigator
After conducting interviews with multiple district employees it was found that there was just and sufficient cause that this teacher violated ISD regulation 3207/P Prohibition Against Harassment, Intimidation and Bullying.
However, the District has failed to find her having Violated ISD regulation 3210/P Non-Discrimination, despite her word choice or acknowledgment that African
Americans constitute a substantial majority of the correctional population.
On 6/25/2020 (Thursday) 4:30- 6:00pm at the ISD Building
My Family and I will appear before the 5 Board of Directors/Districts Legal Counsel/Superintendent and Investigator to appeal the investigation outcome surrounding discrimination.
This Hearing will be closed to the public. If you …[redacted] would like to show a wave of support for him while he powers through this please feel free to gather outside of the ISD at 4:30 pm on 6/25.
If you're not able to be present but, would still like to support him-please feel free to reach out to the Board of Directors and express your sentiments that racism has no business in society, let alone in an Institution that is responsible for cultivating young minds.
Issaquah School District Admin Building
5150 220th Ave SE, Issaquah, WA 98029
Map & Directions
Issaquah School District Board of Directors Contact Information
###