School District Superintendent Confirms Class of 2020 Will Graduate
We live in unprecedented times and Superintendent of Issaquah School District Ron Thiele is getting a crash course in how to educate the community on his efforts during the Coronavirus school shutdown. Thiele is also dealing with a lot of what he calls "keyboard courage" as residents in the community express sympathy and frustration towards the Issaquah School District.
The following video was recently released explaining what the District has done and is doing during the extended school closure due to COVID-19.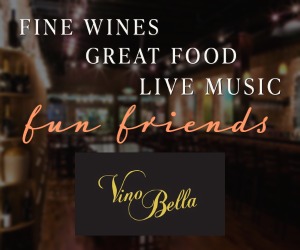 Issaquah Daily found a video (below) from a Sept 9, 2019 "Healthy Kids, Healthy Community Initiative" event focused on how Issaquah can address the key issues facing our youth. This discussion was hosted by the Kiwanis Club of Issaquah. The panel included Ron Thiele; Issaquah Schools Superintendent, Scott Behrbaum; Issaquah Chief of Police and Cori Walters; Issaquah Food & Clothing Bank Executive Director.
The video is long, so we excerpted a few comments from Thiele that are relevant to the current times we live in, along with time codes in case you want to fast forward to those quotes.
30:07: Thiele addresses how to support the education of children when school is not in session. "How do we provide academic support so that we don't see so much Summer slide or decline over long breaks."
31:00: Thiele addresses technology. "Technology is changing the way things are happening in the school system and the way kids are interacting as well. And I think we have a gap there. I think we have a digital divide that exists in our community. We're able to mitigate a lot of that. The issue we struggle with is the in-home wifi. We can put the tools in their hands. We can get them computers."
31:45: Thiele on constructive criticism. "We like to refer to it as keyboard courage. A lot of people have a lot of courage addressing me across the keyboard. Maybe I'd rather have it come to me that way than face-to-face, I don't know."
Based on the comments on Thiele's Coronavirus update video posted to Facebook, there are a lot of people exercising keyboard courage right now. Read the comments from supporters and detractors who are candid on Covid.